Provide a First-Class Collegiate Experience
Nothing Short of Greatness
Note: Quote echoing a sentiment similar to this… "Land O'Lakes felt it was important to invest in and support the leaders of tomorrow. We have seen Golden Gopher Athletics continue to build out robust, inclusive programming for years that directly impacts and serves the broader Twin Cities community. We are excited to partner with such exceptional young men and women, and look forward to arming them with the resources and experiences necessary to take on the challenges of tomorrow".
— Mark Coyle, Director of Athletics
The facilities where Gopher student-athletes spent the vast majority of their time studying and practicing for the past 30 years were badly outdated and overcrowded. To continue providing a first-class collegiate experience for every Gopher, we needed to modernize these facilities.
With your help, our Nothing Short of Greatness campaign is doing exactly that. This overdue effort to revitalize our everyday development facilities starts with the Athletes Village, a transformational project that has created new academic, leadership and nutrition centers for all Gopher student-athletes. It has also added space for football and men's and women's basketball, which has helped us upgrade facilities for many of our Olympic programs as well.
Brick Campaign
Invest Now
Firsts in Athletes Village
---
First significant expansion of the facilities that serve all Gopher student-athletes in more than 40 years.
---
First centralized nutrition center for student-athletes (open to all University students and staff for breakfast and lunch), a convenient place to eat three meals a day.
First teaching kitchen so staff nutritionists and outside guests can teach students how to cook inexpensive, nutritious and varied meals on their own.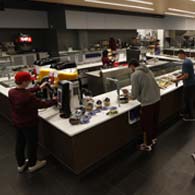 ---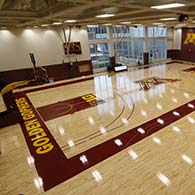 First dedicated basketball practice facilities for both our women's and men's basketball programs. Practice facilities have been a basic standard for basketball programs throughout the country for many years - Minnesota now has one of the best.
---
First leadership center, providing a home on the top floor of the Land O'Lakes Inc. Center for Excellence for our celebrated student-athlete development programming, which had previously been housed in just a few offices.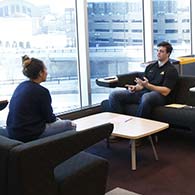 ---
First addition of indoor field space in more than 30 years, growth that will alleviate scheduling congestion that previously had our indoor facility booked for more than 16 hours per day during peak seasons.
---
First fundraising campaign in Gopher Athletics' history to exceed $100 million.